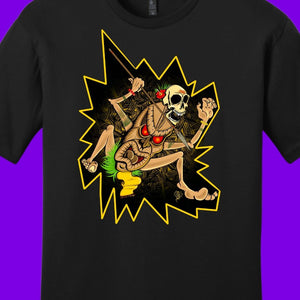 THE NATIVES ARE RESTLESS

Jason Mairel is a self taught artist from California. An unhealthy obsession with cars, music, monsters, and all things Americana led him down the path of Kustom Kulture and Lowbrow art at a young age. 
In addition to creating hotrod  and monster art as a licensed Ratfink artist, he's done several album covers, and t-shirt designs for bands over the past few years. 
If you're a band in need of art or just want a radical Kustom finky drawing or painting of your hotrod  feel free to reach out-
instagram: @jason_mairel